By Alison Chiu
Due to the global outbreak of COVID-19, experiential marketing industry has been greatly affected. However, this has helped brands to recognize the importance of bringing and connecting people together, whether it be in socially distanced groups, virtual, or through hybrid experiences. The advancement of technology has evolved and changed to adapt to the current state of the world. People and brands learned to embrace at-home experiences as the lockdown kept everyone indoors. This leads to the importance of customer interactivity and brands having to figure out how to reach their target market during the difficult time.
1) Technology
Since March 2020, virtual experiences online have come a long way to adapt to the global pandemic. Over time, the technology used to capture these online experiences will continue to improve and become more advanced and immersive. Technology, such as virtual reality and augmented reality, will continue to become more advanced and won't be reserved for just music performances or keynote presentations. These types of technology currently have high demand and we will see them become more accessible and used widely from now on.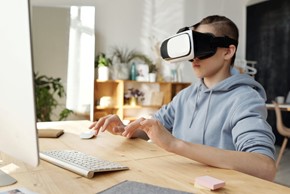 Virtual reality is a strong alternative to video calls, as it has the ability to make people feel like they're in the same space together without the need to travel. It has also opened doors for marketing where it allows consumers to receive an immersive brand experience. These kinds of campaigns promoted through social media platforms are proven to be successful for increasing brand awareness, especially when there is no tangible product involved. By allowing people to experience a similar feeling to face-to-face contact through virtual reality, it shows the importance of human connection and this is what the pandemic took away from many people. When brands find ways to create engagement and interaction through that connection and use of technology, it will be a successful experiential marketing campaign that draws the target audience's attention.
2) At-Home Experiences
The pandemic has greatly affected everyone who had to stay home and many brands/industries who are very used to creating out-of-home experiences. Companies had to quickly adapt to executing live virtual conferences and events to reach their target audience. These at-home experiences will continue to improve over time as consumers have experienced memorable virtual events right in the comfort of their homes. Brands have learned and understood that direct connection through virtual brand experiences is still possible without in-person events. By being able to add to your consumers' lives, especially during these uncertain times, they will highly appreciate customized and memorable brand experiences at home.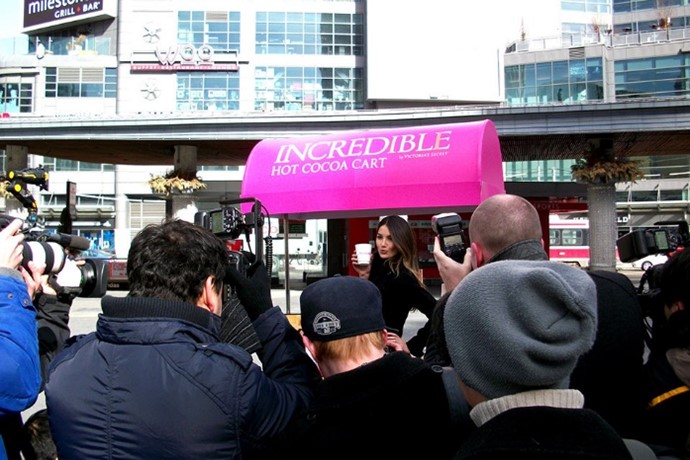 A way that brands have decided to create a branded experience for consumers at home is to release recipes for their food products. For instance, Hilton DoubleTree released the recipe for their iconic chocolate chip cookies. The direct-to-home approach is an impactful brand experience that is enjoyed on the individual's own terms as they can decide when to make the cookies and even alter the recipe to their liking. This is a great way to allow an individual to create a personal and memorable baking experience, as it keeps them feeling occupied, whether they are good bakers or not. As there are many strong segmentation tools available to utilize, it shows that it is highly effective to target direct-to-home branded experience for their target market.
3) Importance of Consumer Interactivity
Brands have also learned about the importance of attendee interactivity during virtual live events. Live chats, real-time networking, and polling are some of the important ways to allow attendees to feel engaged and connected with the virtual event. As gaming usage and viewership has spiked drastically during the pandemic, brands will continue to find ways to embrace and apply e-sports and gamification to enhance their audience's experience. For instance, virtual e-sports events featuring games like Fortnite and League of Legends have been very popular with the virtual and gamer interaction. Brands can choose to sponsor these types of virtual events to bring in more engagement from viewers and consumers.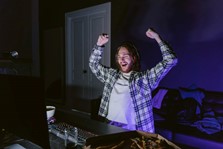 Overall, as we slowly adapt to a post-pandemic world, you can expect to see experiential marketing to include a mix of virtual and live event experiences. As we already see that a lot of different and new technology can be utilized to create a memorable virtual experience, this will rapidly grow and become more complex. Brands will continue to develop creative ways to combine elements of in-person and virtual experiences to connect with their consumers. This ultimately demonstrates that hybrid events will eventually become the new way of experiential marketing.
Are you interested to learn how these new technologies and experiences can connect your brand with your consumer? Give us a call at 416-203-2375 or email us info@jamvan.com
References:
https://www.bakeryandsnacks.com/Article/2020/04/10/Hilton-DoubleTree-releases-recipe-for-iconic-chocolate-chip-cookies-to-help-home-bakers-beat-coronavirus-blues