Think our math doesn't add up? Think again.
When you have a band as great as Ubiquitous Synergy Seeker (USS) whose dedication to their fans is untenable it's a no brainer. Wanting to give back to their faithful followers, Ash and Human Kebab along with their record label, Coalition Music, came to Jam Van to design an interactive experience to promote their new album, New World Alphabet, being released January 13, 2017.  The strategy was simple: travel around Toronto doing pop-up concerts on the street connecting with as many consumers as possible.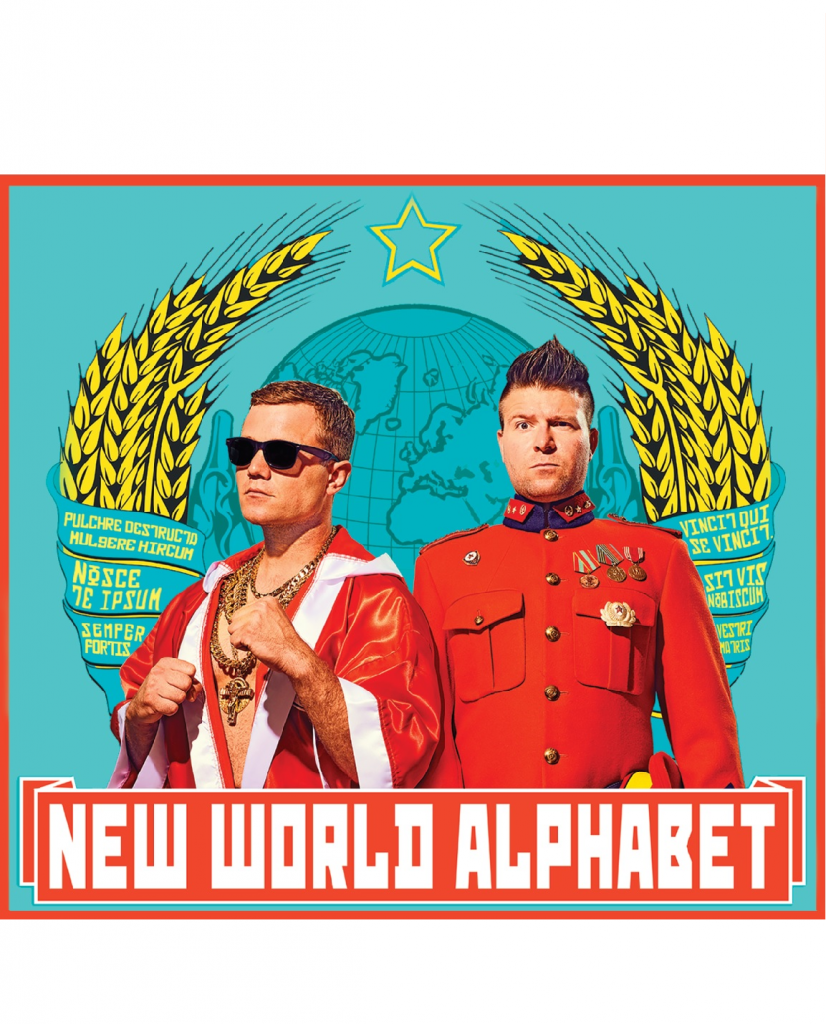 The result was using the Jam Van as a mobile stage with the band performing new songs from the album as well as old hits to groups of fans who came out in freezing rain and below zero temperatures just to see their favourite band. The campaign included full billboard media branding on the outside of the Jam Van and targeted key hotspots that matched the demographic. USS also handed out ramen noodles at a few locations. However, the big hit came with smoothies made by the band itself!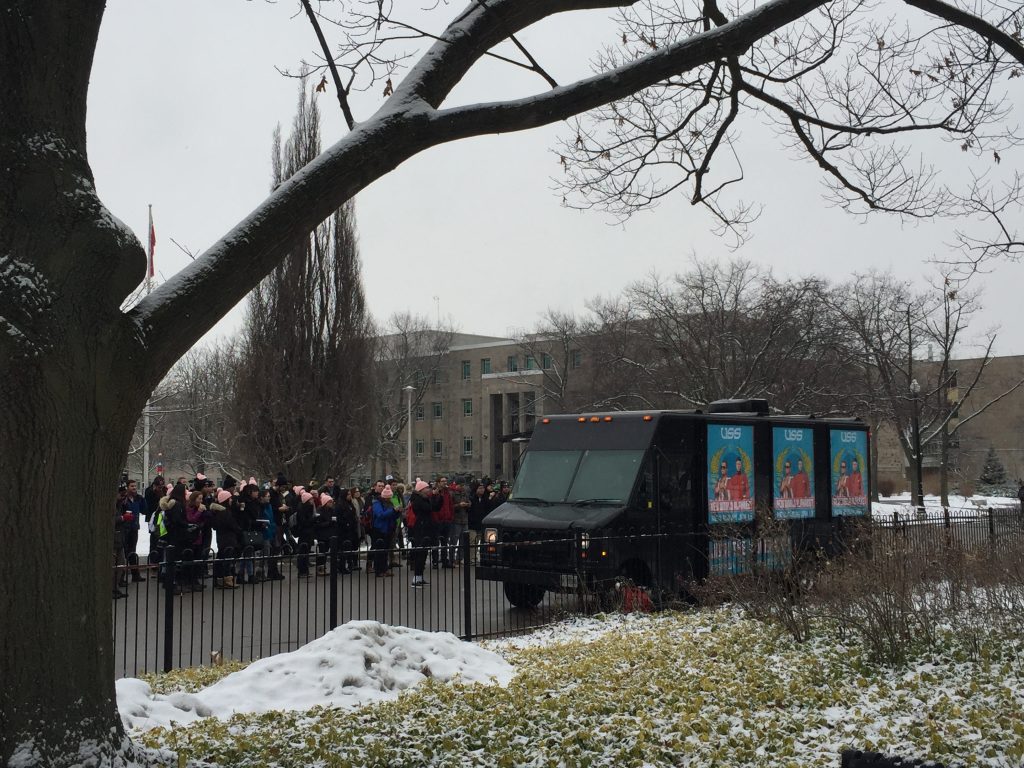 Surprisingly, there are still companies that question experiential marketing and Out of House Marketing. Wondering how to make it work or conform to their antiquated and often outdated rules and guidelines based on decades old data that no longer apply in today's fast-paced technology driven world. Budget conscious clients will trim OOH first not realizing how valuable the experience of getting up close and personal with the consumer can truly be.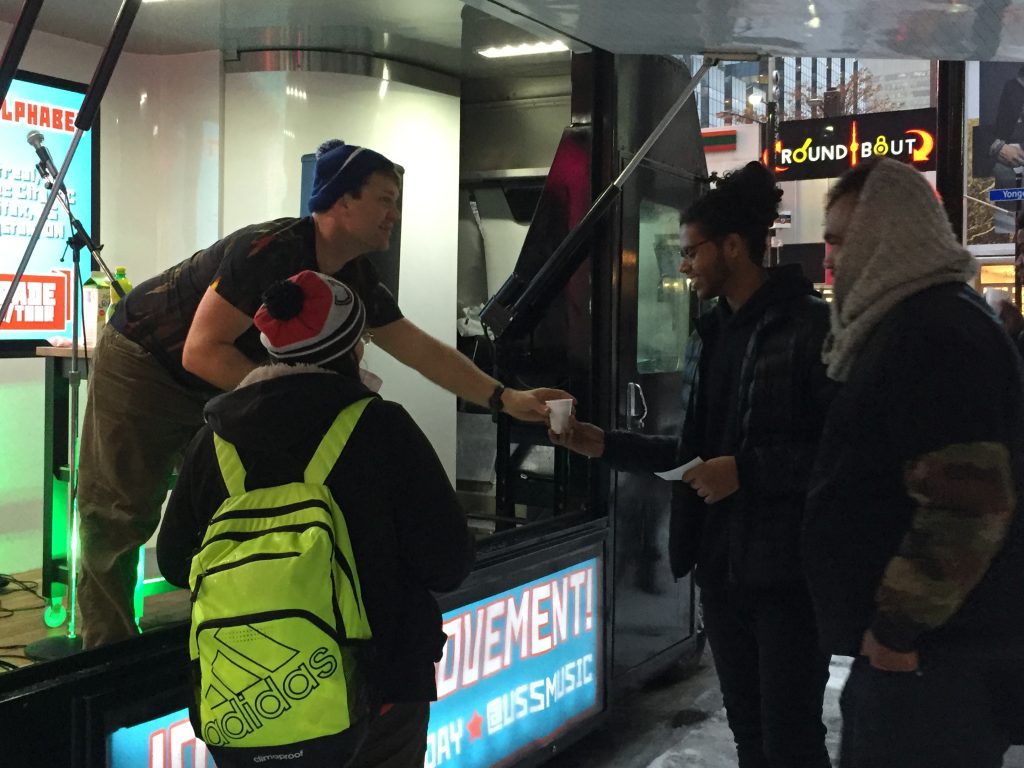 New geo-targeting technology as well as social media are leading OOH and experiential marketing into a new era. Shaping the horizon of the entire marketing world. Being able to go where consumers are is a tremendous advantage. The fear of missing out leads the consumer to want to try anything from virtual reality to augmented realities.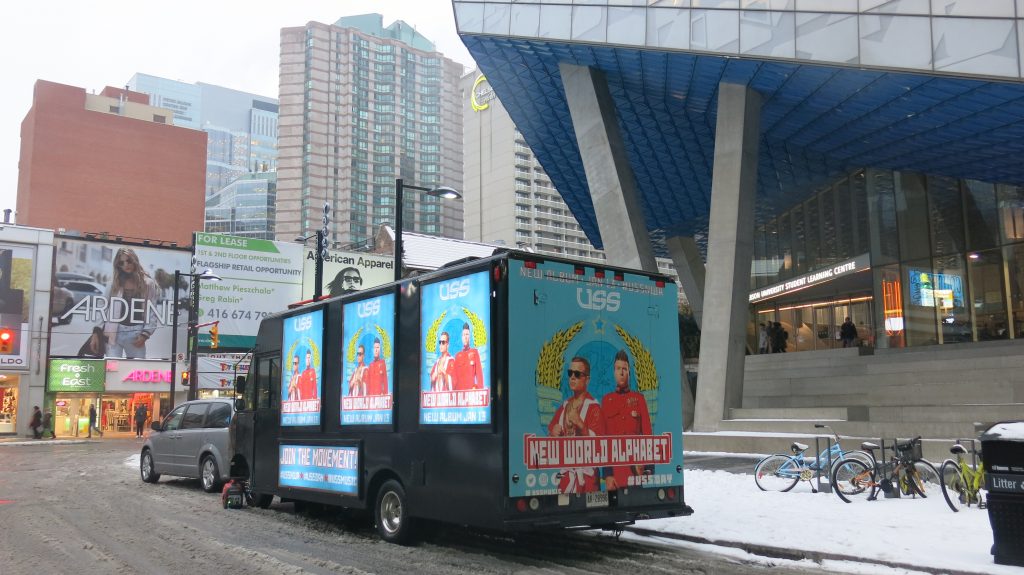 Everyone loves being handed free smoothies but who wouldn't love being handed a free smoothie made especially for them by their favourite band member? As the crowds back in January attest, lots of people appreciate it. It also helps having a client like Coalition Music and the fantastic guys of USS who were open to all ideas. Over the course of two days 15.3 million impressions were generated using the hashtags #USSNWA #USSday. Along with national media coverage on CP24 and 102.1 The Edge. The basis of the whole campaign was thinking outside the box and utilizing tools that only an experienced agency would know. USS hit #2 on Top 200 chart and #3 Top 200 Billboard.
Still think the math doesn't add up?