By: Elisa Nolli, Marketing Co-op Student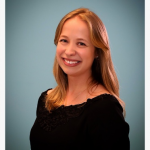 Marketing is not only selling or delivering a product, it is far more than that. According to Dr. Philip Kotler, an American marketing author, consultant, professor and also known as "The Father of Modern Marketing"; marketing can be defined as "the science and art of exploring, creating, and delivering value to satisfy the needs of a target market at a profit.  Marketing identifies unfulfilled needs and desires. It defines, measures, and quantifies the size of the identified market and the profit potential. It pinpoints which segments the company is capable of serving best and it designs and promotes the appropriate products and services."
My first experience dealing with marketing was at university, in Brazil, where I had two important subjects, "International Marketing" and "International Market Analysis". I was able to learn that if a company wants to succeed, its marketing department is crucial to lead it to the top.  This division is in charge of not just to promote the product or service, but also to analyze the environment needs, political situations, if the product/service needs adjustment, potential markets and even other issues that could interfere in the company's management. Likewise, it is responsible for promoting and representing the business of the organization, coordinating and producing every promoting material from the company, expanding the customers/investors catalogue and also producing a positive view of the brand. In other words, the marketing department plays a vital role in the company.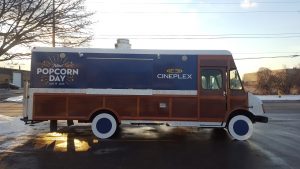 Once I got my degree in International Relations, my country was passing through a tumultuous economic and political situation. Some politicians and businessmen from multinational companies were arrested, the President suffered impeachment and all these events culminated in the increase price of products, taxes and rates. Due to this, most companies were not hiring new employees and instead were firing their employees in order to preserve their savings. In this way, myself, as a recent graduate, decided that studying abroad would be a unique experience to improve and qualify my knowledge and skills while my country was experiencing an unfavorable scenario in economic and politics terms.
After analyzing pros and cons of some countries and their study/work programs, my family and I decided that coming to Toronto would be the right choice to make. Canada is the second-best country in the world to live in, the safety rates are extremely high, and the study program was compatible with my desires and expectations. Here, I started a co-op course in "International Business Management" where I studied marketing such as its concepts, strategies, marketing mix (product, place, price and promotion); international business; Canadian law; human resources and the Canadian environment workplace.
Meanwhile, I volunteered at the Brazil Canada Chamber of Commerce and at a business consulting business called Mandala Group. In both places, I had the opportunity to practice what I studied at the university in Brazil and college here in Canada: I helped in planning and organizing some of their marketing events, provided marketing research such as looking for suppliers / clients / competitors, supported the negotiation among Brazilian and Canadian companies and governments on health / mining / education / technology; and assisted in bilingual receptions for senior executives doing business between both countries.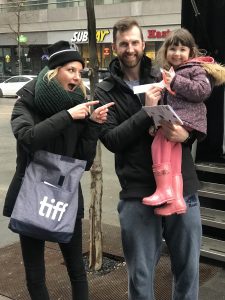 As part of the course, I am now a co-op student at Jam Van Inc.; a national, award winning, experiential marketing agency that pioneered mobile experiences in Canada which is now expanding its boundaries in the marketing role. The company's knowhow is in experiential marketing activations and with its well qualified employees and brand ambassador staffing, is one of the top experiential marketing agencies in Canada. The promotional vehicles can rapidly pop up and are always the hit of the event.
The experience of being an intern at Jam Van Inc. is certainly challenging and taking me out of my comfort zone. Apart from the language, everything is new and different for me. Working just with Canadians; fighting against my shyness; writing and speaking in English, which is not my native language, all day long, is not easy for an exchange student. However, I am lucky to have an understanding team which is patient enough to comprehend that, in the beginning, I might have some limitations. I am absolutely sure that during my time at Jam Van Inc. I will develop my marketing and management skills, learn with and from my colleagues besides creating memories that will last forever and worth all the effort of being alone in a different country.
If you want to chat more about the work we do at Jam Van or even about how my international experience is going, reach out to us at 416-203-2375 or email info@jamvan.com