By: Gary Francis, Managing Partner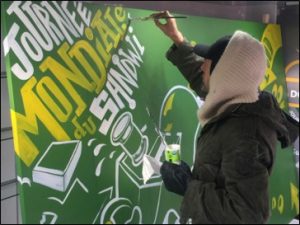 Today people are spending their dollars in different ways than before. In fact, studies consistently demonstrate that millennials prefer buying experiences to purchasing physical objects, and 72 percent plan to increase the amount of money they dedicate to the former in the next year.
People favor collecting memories over materials. And it's also important for today's generation to share experiences with peers. If they like a brand, or have an exceptional experience, they will go out of their way to promote the events they attend.
For such people experiential marketing is the best way of marketing.
While a surprising number of people haven't heard of the concept, it's kind of a big deal — 65% of brands that use it say that it positively correlates with sales.
But what is it, exactly? And how has it been used effectively? We found some of the coolest experiential marketing campaigns that really break down how it works, and how those lessons can be applied to marketers everywhere.
Gilmore Girls' Luke's Diners
To create buzz and excitement in the lead up to the long-awaited premiere of "Gilmore Girls: A Year in the Life," the Netflix team created 200 pop up Luke's Diners around the country to serve complimentary coffee to excited fans. It was wildly successful, with long lines at every location and tons of social engagement (the event's branded Snapchat filter was viewed 880,000 times).
For the past three years and counting, lifestyle brand Refinery29 has hosted its 29Rooms event, a collection of 29 different rooms of individually branded and curated experiences, all loosely connected by a central theme to create a "multi-sensory playground."  This year's sold-out event will feature the theme "Turn It Into Art" in its first West Coast appearance.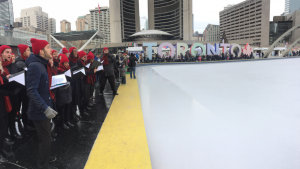 The furniture retail giant IKEA invited 100 winners out of the almost 100,000 members of the Facebook group "I wanna have a sleepover in IKEA", to a sleepover inside its furniture warehouse in Essex in the UK.
In the pajamas-only sleepover, the guests each got goodie bags, on top of massages and manicures. They were also treated to movies and a reality TV star swung by to read them a bedtime story.
Globetrotter took the concept of a "fitting room" to another level by introducing the "weather room" in its stores. The weather room lets customers get to prove the claims of Globetrotter products in a simulated environment.
Customers who enter a Globetrotter store can now test whether that jacket can really protect them during the winter or is it indeed waterproof.
Experiential is getting a lot of hype these days. Brands wanting to invest in experiential should consider all aspects of the campaign, including social activations and leveraging influencers. The investment should be largely in the experience itself, rather than in paid media. If the experience and plan are well-executed, then earned media will give the brand a bigger payoff.