In life, we're told to never look back but I disagree; you will never see how far you've come unless you look back. Can you imagine climbing a mountain and not looking down to see the amazing feat you just accomplished? Examining 2017 is the only way to learn from it and plan where you want to go in 2018.
Here at Jam Van we made great strides this year. We had some big campaigns that tested our capacity and strength as a team and as a family. There is no greater sense of accomplishment than pulling together to accomplish what seemed impossible. Demands will always exist but it's what you do with those demands and how you rise above them that determine what you are made of and who you are. After this year, I can say that Jam Van is a team that pulls together to have great success with great rewards.
Below a few of our employees share their thoughts on what 2017 was like at Jam Van.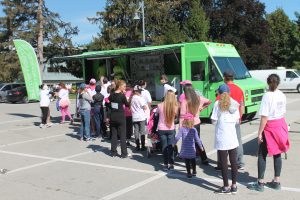 Jennifer Chan, Account Coordinator:
This past year was a significant one for myself. There's been challenges and there's been successes. I've learned a lot in the role of Account Coordinator at a marketing agency that specializes in mobile experiential activation. Exactly one year ago, Jam Van gave me the opportunity to stretch my wings and see where my talents lie. Starting out as a brand ambassador doing wine tastings, corporate events, in-store food samplings, and much more, I advanced the position of a Field Manager after a year. From there, I worked with brands such as Krave, Chipits, and Rogers Cup, before I realized, this is what I want to do as a career. From recruitment to on-site supervision, from final reports to sponsorship, from strategy and ideation to execution, my journey will continue into 2018 with a creative company and team.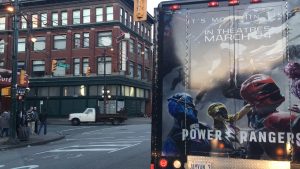 Duane Jackson, Production Manager:
As I get "older and wiser" or is that "older and slower" the year always seems to go by quicker and quicker.  2017 was definitely one of those years and with it there were ups and downs, exciting campaigns, big wins and losses.  It was fun working with returning clients as well as the new clients, not to mention a return to our musical roots.  We did some amazing stuff with Olé, USS and the Coalition team that I hope culminates to a return engagement (who gives their fans smoothies and ramen??).  The year also included a first for me in designing an entire interior and exterior wrap for the Jam Van.  What started out as a concept design ended being a full build from top to bottom.  We added some great new dynamic individuals to the team but we also lost some great teammates and friends who will always be a part of the Jam Van family.  Bon Voyage 2017 and looking forward to 2018 with great anticipation!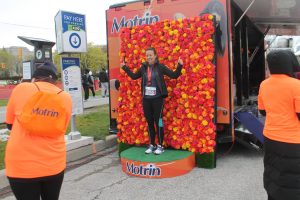 Working at a boutique experiential marketing agency provides opportunities that you wouldn't have at a large marketing agency. For better or for worse this means that you may get the opportunity to jump into roles that you wouldn't have had the chance to do otherwise. Below are some of the things that I learned this past year in the capacity of butcher, baker and candlestick maker here are Jam Van:
1)      You can never have too many pairs of scissors. These suckers always disappear when you need them the most.
2)      Coffee is your best friend.
3)      Beware when trimming Astro turf; that green stuff will go everywhere and be stuck in places for weeks to come.
4)      Drinking coffee keeps you going like the energizer bunny.
5)      Pranking co-workers is a socially acceptable way to blow off steam.
6)      Caffeine is everything.
7)      There is no value you can put on those great BA's that will jump in at the last minute and help with anything. You have 3000 gift bags to kit? They're there with smiles on their faces.
8)      You know what's great? Chocolate covered espresso beans.
9)      There is no smile bigger than that of someone who realizes that they get free samples. Be it food, hair products or popcorn.
10)   Coffee solves all problems.
11)   Murphy's Law: The printer will go on the fritz when you need it the most.
12)   The best question in the world, "Does anybody want a coffee? I'm going to the coffee shop."
13)   Elvis' are like snowflakes; there are no two alike. At least that was the case at the Elvis Festival in Collingwood, ON.
14)   Coffee = Survival Juice
15)   When all else fails, just keep on smiling.
PS….did I mention coffee?
Robert Laughlin, Account Director:
I may not have been a year, but the last two months have been a journey.  Jam Van has given me the platform take my visions of experiential marketing and turn them into a reality for myself, but moreover the fantastic clients I am able to work with daily.  This has been the first time in my career where I have had the autonomy to show clients the true potential that experiential marketing can bring to any given campaign whether it is using a Jam Van, a food truck, a custom trailer, a custom build interactive display, a custom event space, or even something as simple as a sampling program.
The ability to offer all forms of experiential marketing under one roof make it very exciting to engage with our clients and truly enjoy, without restriction, the creative process for creating something unique and inspiring.  Jam Van is truly going in a direction that allows us to Expose, Engage, and Excite!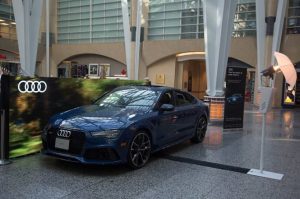 Viktor Arzethauser, Senior Account Manager
And the holidays are here again! Marking the end of yet another year. For us living the agency life, that means anywhere between 2 and 48 drinks, signing of a million Christmas cards and some time to step away from our computers and reflect on the year gone by. For Jam Van, it's been a particularly exciting year of growth and expansion. From our team, to our offerings, we've seen growth on all fronts. Beyond pushing our boundaries internally, we've really been pushing our clients to think beyond our core offerings and the response has been fantastic. Stepping out of your comfort zone isn't always an easy process but it's something that has helped us as an agency better provide unique solutions for our clients. With all that being said, we still activated many unique mobile campaigns including but not limited to: food trucks, salons, live music stage, retail showroom, pop up shop and a cocktail lounge to name a few. Our core will always be on street with boots on the ground, through grassroots campaigns that focus on 1 on 1 engagements. Moving forward, 2018 is already looking even brighter, with a number of mobile experiential campaigns, food truck tours and pop up shops already in the books, we're all really excited but know that we'll need the rest of the holidays to meet these challenges head on.
Gary Francis, Managing Partner
After executing several campaigns across the country from Vancouver to Montreal, we've learned a few things over the past twelve months. We've driven brands forward with experiential campaigns for clients such as:  CAA (Street Squad), Tresemme (Glam Van), Summer Fresh and Motrin (J&J). By managing and planning some complex logistics for these campaigns it forced us to stretch our wings and better our creative prowess.
In addition to modifying and improving the versatility of our Jam Van vehicles, we continued to challenge ourselves to create other unique place-based, exhibit (non-mobile) OOH properties like the giant 15' hand for 20TH Century Fox's' X-Men Apocalypse.  We also developed a cool digital wall for Audi, to promote the German Marques' RS7.  Further, we've been experimenting with new offline tools marrying live, online measurement systems to enhance activations and provide insightful analytics to improve ROI measurement. Great marketing must be able to effectively leverage the tools of the trade to meet the rising bar of customer experience expectations.  In addition to leveraging available tools, we've deployed the strategy of "slow-marketing," something that has emerged from the shadows over the past few years. Instead of jumping on the newest, shiny social network platform and incorporating into our executions, we've been focusing more on improving key program elements and time spent with targeted consumers to yield better customer relationships — local, relevant, personalized and entertaining means of brand engagement.
Going into the new year our hope is to further our strategic vision for enhancing consumer interactions through experiential marketing, and to leverage the amplification, online and digital marketing offers as we continue our quest in marrying offline and online marketing.