By Morgan Little and Justice Mounsey
Ever wondered what it's like to pull back the curtain and go behind the scenes of a marketing activation? Sure it's easy to think that once the planning in the office of an experiential campaign is done that there's nothing left to do but show up on the day and see the smile on the client's face. But there's so much more to it…approximately 50% more! Nearly right from the start, a good operations team is there working alongside to provide logistics and planning for the campaign so that the final result is perfect. After all, this is what they do. With years and years of experience they can provide troubleshooting for nearly every scenario possible. They are jack of all trades, able to rig up any sound system or loose flag or even hop in and field manage if need be. The vastness of their skill set is unbelievable but it has to be. They need to be able to solve any and every problem that may arise.
Creative and planning is necessary for a great campaign but so is having an experienced operations team because without them there would be no activation. With decades of experience our operations team is the best (although we may be a little biased). Read on to see what a campaign is like from two members of our ops team.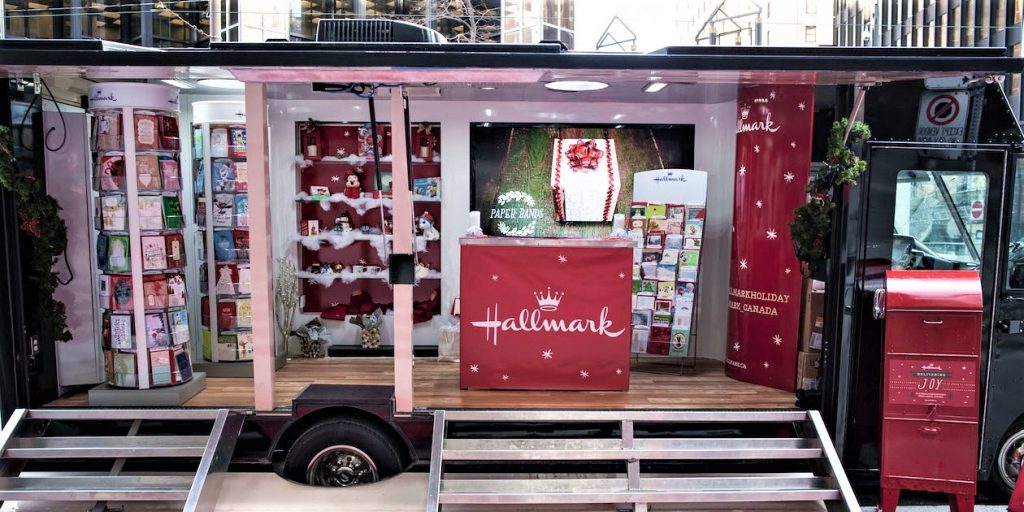 By: Morgan Little
From the moment of inception in the boardroom, Jam Van's operation team kicks into gear prepping for another exciting experiential marketing campaign. Whether it's converting the van into a food truck for Krave Jerky in Vancouver or having Toronto band USS on board to perform six shows in six locations in one day, ops is ready to handle whatever comes our way. Jam Van's biggest asset, besides our people that is, are the Jam Vans themselves. They are extremely versatile and one of the keys to our longevity. That being said, don't be surprised if you see one of our ops team driving the Ecto 1, as we did for the release of the new Ghostbusters movie last year. Now that was a lot of fun!
There is a lot more that goes into mobile marketing campaign than what a consumer sees outside the Rogers Center on game day or when they like a photo on a friend's instagram account, that was just taken at the Motrin backdrop at the finish line of the Goodlife Marathon #UnstoppableWoman. Our typical day starts hours before the activation begins and finishes well after everyone else has gone home for the day. You'll find us down at the "Batcave", which is what we call our warehouse, making sure our Jam Vans are spotless, the tires are shined and the generators have full tanks of gas before we head to our first location. There also may be a stop off to load up on product when we are running a guerrilla sampling program like the one we just finished for Summerfresh. It takes a lot prep time to make sure launch day goes seamless.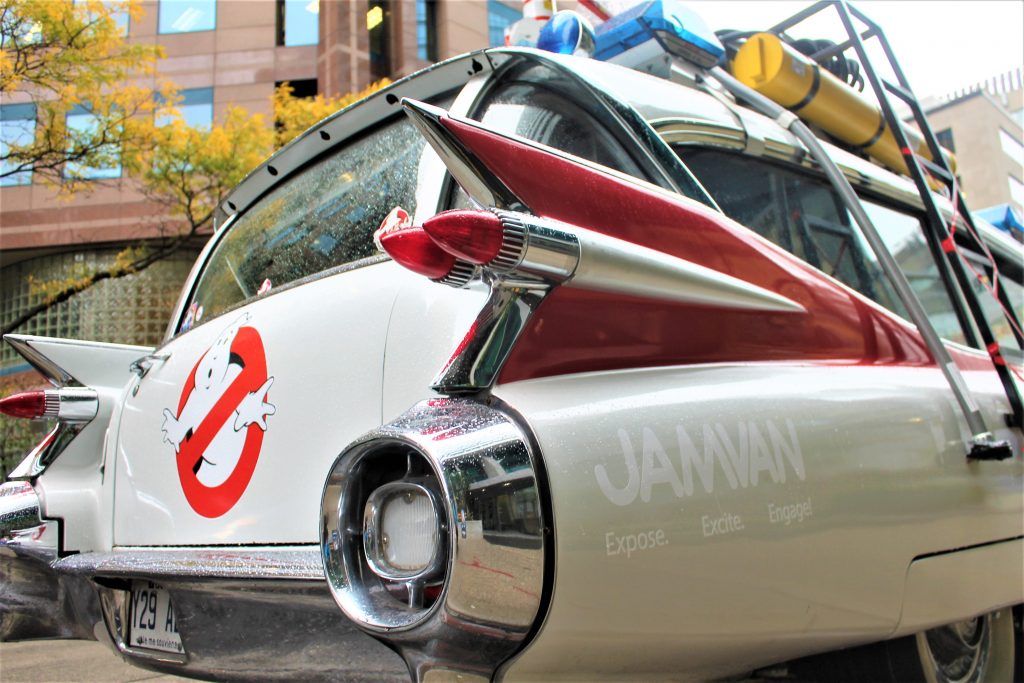 The beauty of the Jam Van is that it can be fully customized to fit any client's needs. This starts with an exterior wrap and branded illuminated billboards and continues with an interior build-out which can include anything from a custom photo wall designed by Toronto artist Diana Lynn Vandermeulen for Nordstrom to a full on kitchen set with freshly baked cookies for Hershey Chipits. One of the most rewarding aspects of being on the operations team is seeing the client's face light up when the side of the van opens up and they see their ideas, for the first time, come to fruition.
This is the same feeling we get each day, when we pull up to Ontario Place and concert goers, heading to the Budweiser stage, get their first glimpse of the Universal Records exclusive pop up shop where they can listen to and purchase their favorite band's album on vinyl or when we surprise holiday shoppers with free personalized Christmas cards and an on board mailbox for them to post them. After all the asset sourcing, floor and light installation, Ikea furniture building and location scouting, this is what makes it all worth it.
When we're on the front lines, the Van is open to the public and the brand ambassadors are bringing a brand's key messages to life, that's when the magic happens. Our duties then, are to ensure a smooth event from start to finish. Optics are everything and it's our job to keep our eyes open and head on the swivel. You may not even realize we're there at first glance until we chime in to answer a question that we over hear a consumer ask. Then we're back to capturing those magic moments that show the client, who can't always be on site, exactly how well their brand is being received. It takes a well coordinated plan of attack to successfully run a campaign. Communication between the folks in the office, the operations team and the brand ambassadors in the field is essential and having nearly two decades of experience provides Jam Van with the insight and wisdom to execute precisely and efficiently.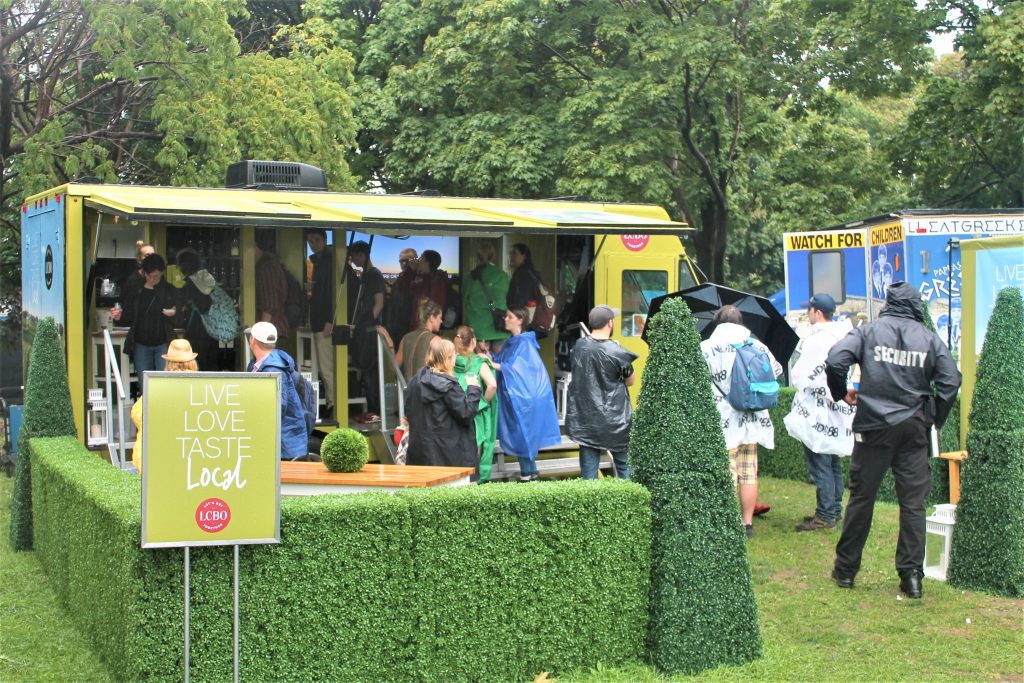 I know this all sounds glamorous but the brass tacks of what operations does comes down to the nuts and bolts of our day to day, which is ensuring the Jam Vans is in tip top shape. However, this is mobile marketing and we are all well aware that, no matter the preparation, things don't always go as planned. Being able to react quickly to the unexpected, comes with the territory. We have to be ready to deal with shifting weather conditions, changing parking restrictions, maintaining product supply, managing consumer expectations and a variety of other variables that can change in an instant while on-site and in the thick of things. Needless to say, we have to stay flexible and be quick on our feet. This is one of our biggest challenges but it also keeps things interesting and that's why we love what we do.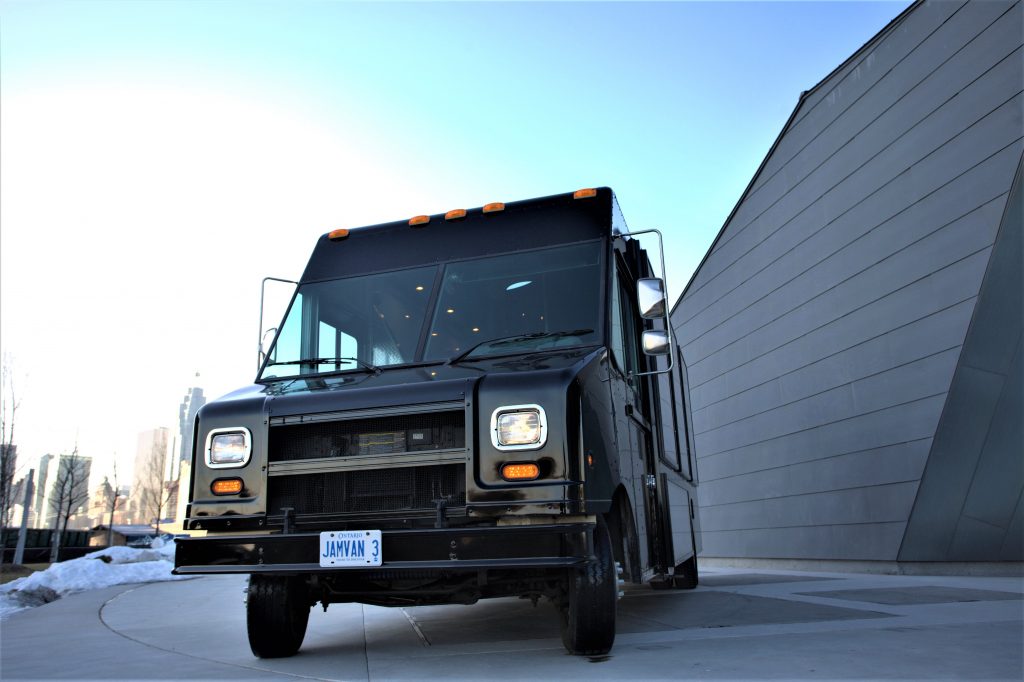 By: Justice Mounsey
At Jam Van we are fortunate to run experiential marketing for some of the largest and most interesting brands out there. No matter the campaign we believe in a 360 degree approach to the experience. By enticing the senses we can create memorable engagements with the consumers. It is always rewarding to have a hand in capturing those moments that we help create.
Like everyone else we are riding the wave of food festivals and try to attend as many as possible to try out the varied cuisines offered. Everyone remembers that one great dish they had that one day that has stood out in their memories for years. Here at Jam Van, we have had the privilege of providing delicious snacks that have also created some lasting memories over the years for consumers. Eating something different or unique can remind you of an experience you once had and will always stand out in your mind. The opportunity to taste is a lasting impression and a cornerstone of experience.
Good music is always the key to a good time and over the years we have had various concerts in our vehicles, which can convert to mobile stages. From rock to pop to country, we've done it all! We've all been walking along, heard a good song and looked around to see where the music is coming from. Music makes you want to stick around and listen for awhile. When we our planning our clients' campaigns we always take great care and consideration in the music choices, as we understand how important this effect is on the public.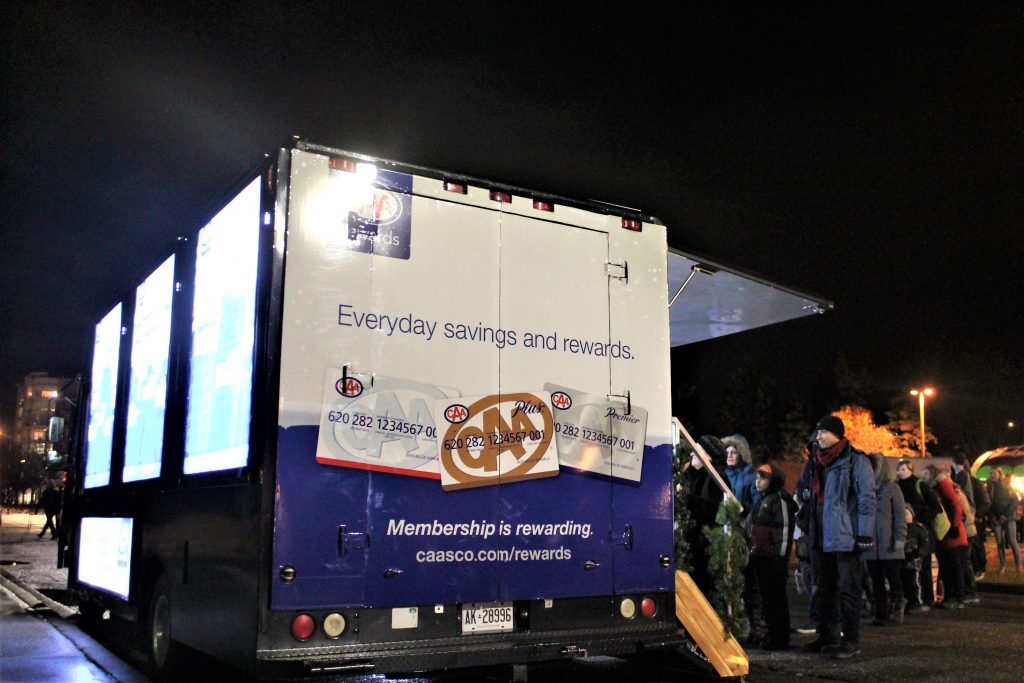 Nothing catches the eye quicker than a large illuminated billboard. Signs can depict anything and everything and lit up, they will always draw attention. The saying of moths to a flame is spot on in these circumstances. The flashing lights on a famous movie vehicle, such as the Ecto 1 which was recently used for a campaign, drew huge crowds as the sight lit up the night sky and attracted people from down the block to come see why the lights were flashing. No matter the lighting, it is a warming glow and we all can find comfort and appeal in that.
Have you ever walked into someone's home, smelled freshly baked bread and been instantly transported back to your childhood? Scent, as one of the five senses, is a very powerful enticer as the olfactory glands are connected to the memory part of our brains. Think about how smelling the same fragrance your grandmother used or your favourite candle makes you feel. We always try to incorporate scents into our mobile rooms. So the next time you're at a Santa Claus parade and you smell vanilla, follow your nose and you could end up at our mobile party room that's waiting for you with freshly baked cookies!
After nearly twenty years we have run a wide assortment of campaigns. Jam Vans packed with children's clothes and toys that kids can come on board, play with and then add to their Christmas lists for Santa. Or after that big concert when people could come on board and hug and shake hands with their favourite artists. The ability to touch and not just see a brand is a very powerful thing.
For every campaign we always plan and set out to stimulate every sense to create a full and well rounded journey for our consumers. By utilizing these tools, we are able to truly meet our clients' needs and promote their products. But at the end of the day putting a smile on consumers' faces isn't a bad reward either.