The movie industry has always leveraged cutting edge marketing tools. From fan magazines of the 30's and 40's to social media today. But that's not the only way that films use marketing. The industry also uses marketing in their films too. Countless films have ad advertising or marketing execs as main characters' jobs. Who could forget Matthew McConaughey as fast-talking Benjamin Barry in How to Lose a Guy in 10 Days?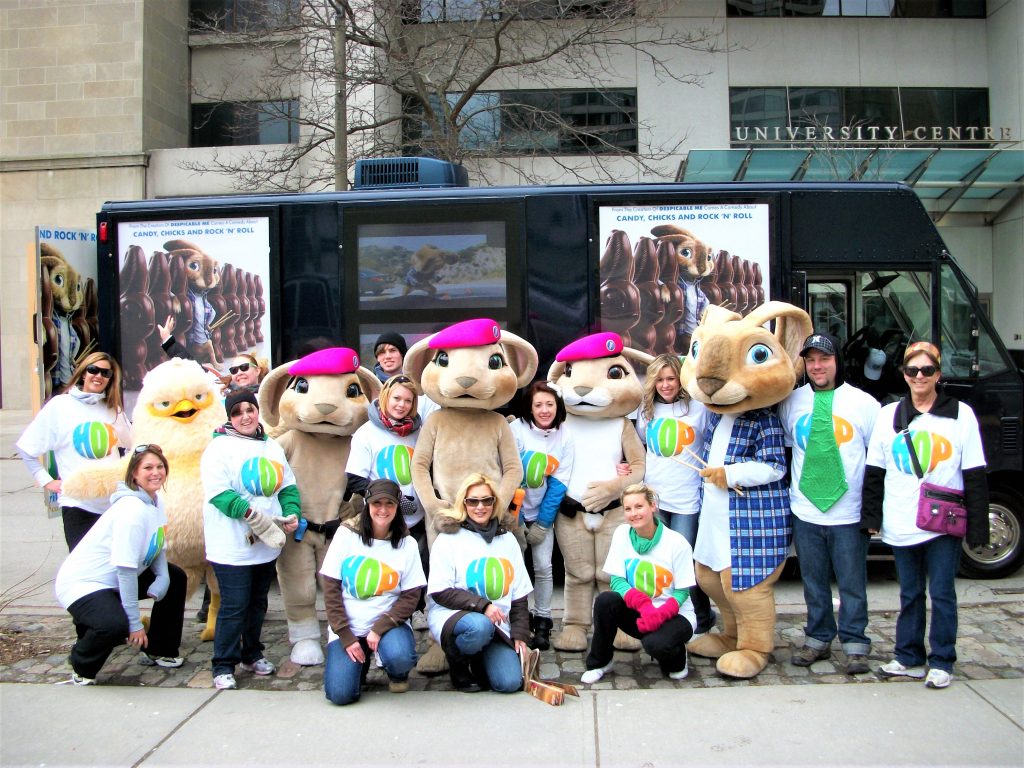 But what about experiential marketing? One of the most common questions we're asked: what is experiential or event marketing? The textbook answer: a marketing strategy that engages the consumer to experience a brand. But what does that mean? What better way to answer this than to look to Hollywood for examples from movies. Because who doesn't love a good blockbuster!
First up is What Women Want (2000) with Mel Gibson playing an advertising executive. He and his co-workers are given a box with various items that need promoting. In an effort to understand these items better Mel Gibson's character sets out testing every single product. The clincher? All items would fall into the category of feminine products; pantyhose, hair mousse, etc. The point however, is that he experiences each and every one of the products as he tries them on allowing him to truly understand the product itself, as well as the brand behind it.
What do the films The Five-Year Engagement (2012) with Jason Segal and Emily Blunt and Chef (2014) with Jon Favreau, Sofia Vergara and Robert Downey Jr. have in common? If you guessed food trucks, you'd be right! Food trucks are relatively new to the marketing stage. I know what you're thinking, and yes, food trucks are experiential marketing. What better way to get the product (in this case food) to consumers than to take it mobile and go where ever consumers are. Genius! From full meals to sampling, food trucks cover all the bases of experiential marketing and the immersive experience.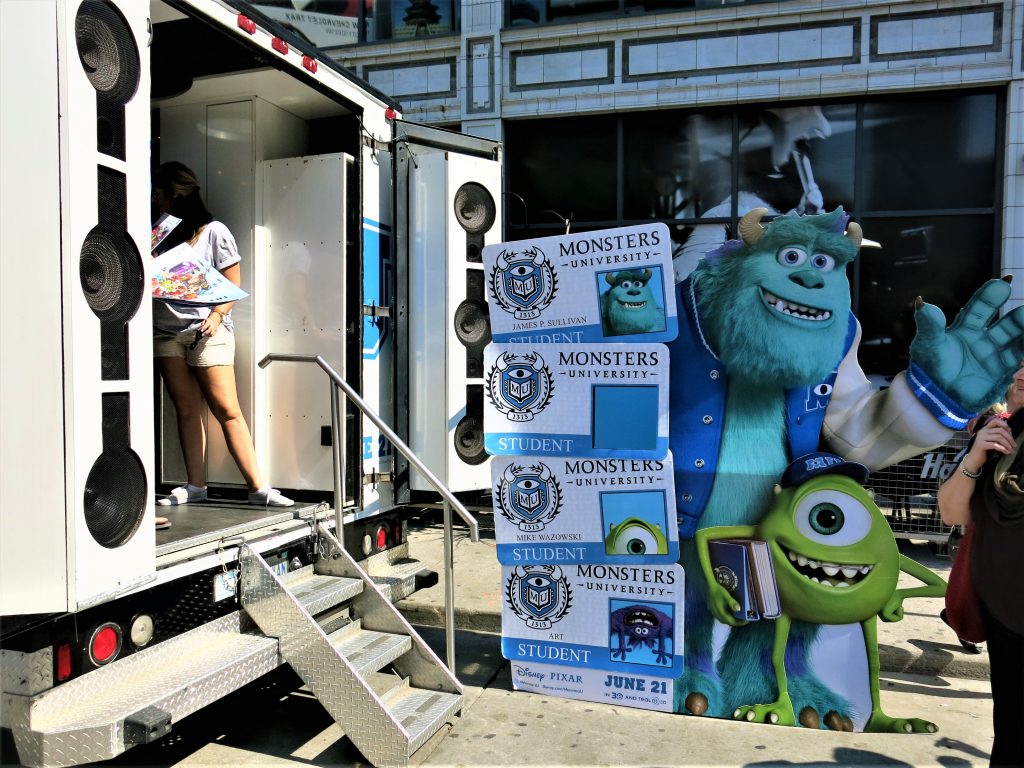 Next up, a little bit of girl power. When promoting a brand/product, agencies tend to go very linear with their campaigns. But never was there a better example of thinking outside the box or immersing the consumer in a brand than the Oscar award winning, Spiceworld (Just kidding about the Oscar). Featuring the 90's pop group, Spice Girls. The idea for the film is rumoured to have originated with the girls themselves, which just goes to show that branding has been around a lot longer than Instagram. A 93-minute interaction with a consumer is unheard of in marketing, but in 1997 that's what was achieved with this film. To put this in perspective, in this fast-paced world, marketers have seconds to make an impression with a consumer whether on a billboard or a commercial, so 93 minutes is an eternity. (It was also probably an eternity for any parent who had to sit through the film with their children.) Spiceworld grossed $77 million at the box office worldwide and over $100 million in DVD sales. This may seem like a small amount compared to what today's CGI blockbusters bring in but considering the film was pretty much just a commercial for a product, that's pretty amazing!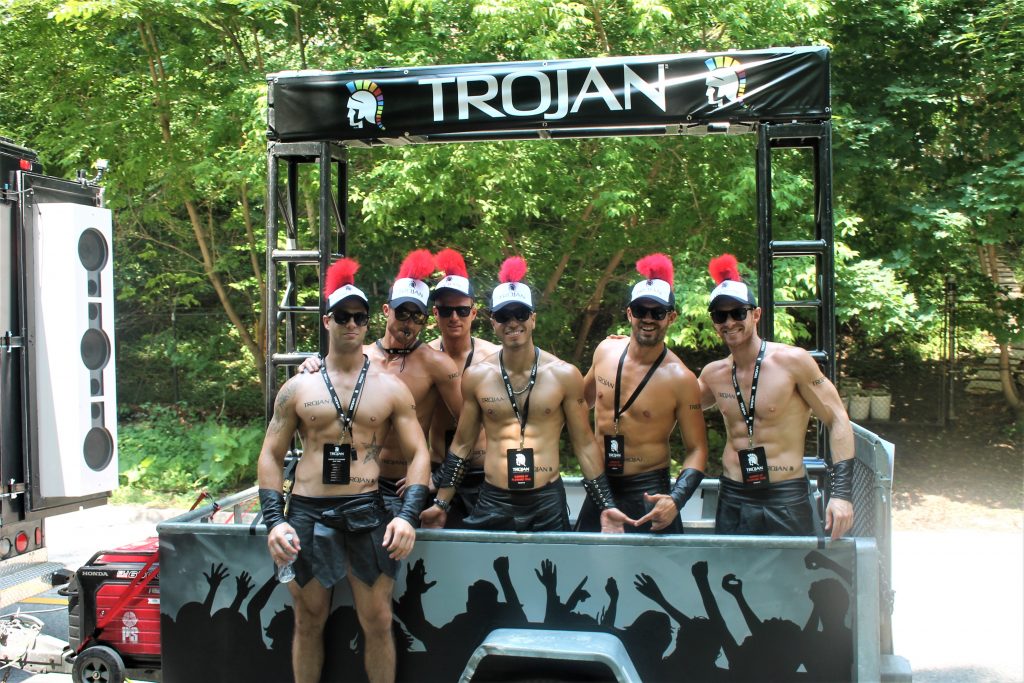 Lastly, we have Friend's With Benefits (2011) where we watch Mila Kunis' character convince Justin Timberlake's character to move to New York. Selling New York and all it has to offer, Mila Kunis' character highlights the classics with the likes of the Brooklyn bridge, street food, sweeping vistas atop a building and lastly the marketing execs hub, Times Square. Where flash mob dancers perform the subliminal classic, New York, New York. This would definitely be categorized as experiential marketing with the characters experiencing and immersing themselves in the brand, which in this case was New York City. Especially, with the use of flash mobs having gained in popularity the last few years and the rise of viral videos. It's the perfect combination for an immersive involvement with a brand.
At the end of the day, experiential marketing is anything that allows the consumer to get one-on-one with a brand. It's the up, close and personal for consumers and brands. And why does this work? Because it's authentic and not to mention shareable. According to an EventTrack 2016 Survey, 98% of consumers create digital or social content during events or experiences and of those consumers, 100% share that content. It's easy to tell a consumer through a TV spot that something tastes or smells good but how to get them to believe it? Create a scenario that allows a consumer the opportunity to try the item themselves at a pop-up mobile marketing vehicle. And when a consumer finds out for themselves that a product tastes/smells/or is as great as the ads say it is? That's how you build brand loyalty with consumers coming back again and again. Which is why all marketing should include an experiential component.
To find out how Jam Van can help you add an experiential element to your next campaign, reach out to us at 416-203-2375 or email info@jamvan.com.