By: Sabrina Paniccia
Who has the answer to this one?  With the vast amount of marketing and advertising agencies available to music studios, there are many ways to accomplish this task. Frankly, I personally don't think anyone has the ultimate solution to this.  I think we're all attempting to achieve THE answer, but we can only base this answer on each of our individual experiences. This is mine.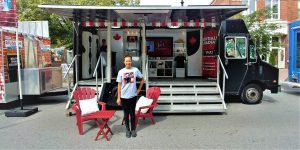 I have been working for Jam Van for five years, an experiential marketing agency in Toronto, that has worked closely with the major record labels for many years.  I can honestly say I've seen a lot of changes happen in a short period of time.  When it comes to music marketing, many efforts have been put forth to achieve the height of sales that most artists had before the Internet and streaming. Times have changed and the music industry has evolved. Selling music, whether through CDs, iTunes, etc. has become much more of a challenge. With Napster and LimeWire long gone, the industry now faces new trials, or successes with partners and competitors, like Apple Music and Sirius Satellite.  Free downloads and streaming continue to be a possibility with the availability of the Internet. When one application shuts down, 10 more pop-up.  Technology has played a huge factor in affecting what goes on the radio.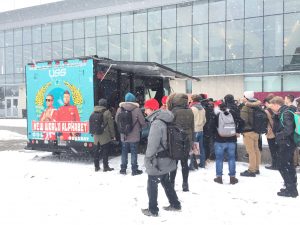 Marketing and advertising are the usual immediate solutions. Street teams still linger; although, most have turned into large XM initiatives, that reach further consumers and are able to focus on more niche target demographics.  The question remains: is there one preeminent approach to marketing and selling music? The answer to a category that keeps changing – I can only give you my opinion, based on what my experience has taught me. Just to give you a quick look at what Jam Van has created in the past, here are a few examples: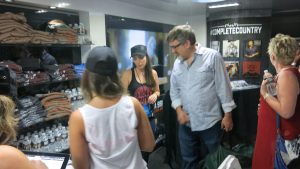 I mostly enjoyed working on Jam Van campaigns because of my passion for the entertainment industry, the fast moving pace, ever evolving campaigns and the excitement that only an experiential marketing agency can offer.  From my expertise, here are some tips on marketing and selling strategies for the music industry: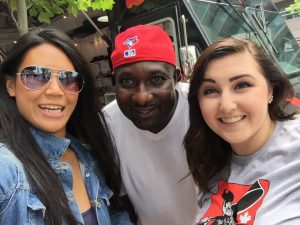 1.  Timing is Everything:  Set up the release of the album on the day of the artist's biggest upcoming concert, or opening act – With all the hype surrounding the concert, not only would sales see a significant jump, but the artist would receive more public exposure.  To piggyback on this – release the album in CD and vinyl format before the digital release date (This would intrigue the devoted fans to purchase the CD right away, which is worth more value to the labels.)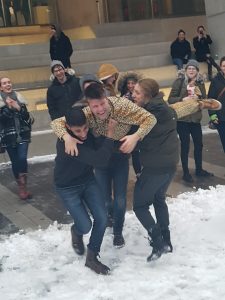 2.  Contesting:  Always run a contest for a meet-and-greet – Fans always want to meet their idols. Giving fans this opportunity creates a much more memorable experience.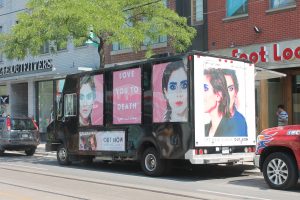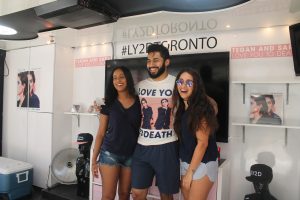 3.  Reasonable Pricing:  Keep the prices AFFORDABLE and REALISTIC – Overpricing gets you nowhere (I relate this to the tale of the Tortoise and the Hare – slow and steady wins the race, so does fair and realistic).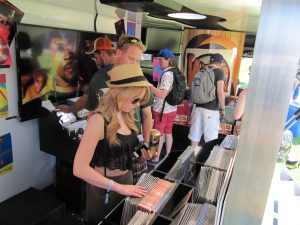 4. Target Appropriately:  Stick to your target demographic – Don't over reach.  Just because you have two pop artists doesn't mean they draw in the same crowd – One could be a younger generation and one could bring in an older generation. (eg. Backstreet Boys vs. One Direction).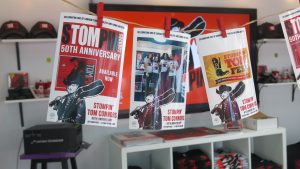 5.  Get Digital: Find creative ways to digitally market to millennials, but also design unique programs geared towards an older generation.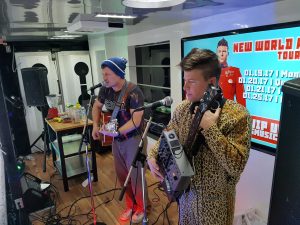 6.  Bring Talent on Board:  Whether it be a meet and greet, or an entire surprise pop up concert, nothing generates excitement and attention like bringing an artist to fans via a mobile pop up stage!  Autograph signings are also a great way to drive sales.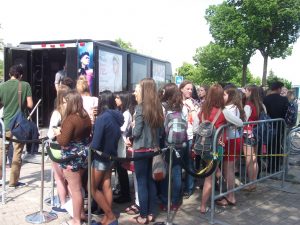 7.  Be Inquisitive:  Always ask yourself – Who's spending the money? The Kid? The Mom & Dad? Grandma?  Is this THE answer to our burning question, give it a try and get back to me!
To discuss any music marketing and sales campaigns, please reach out to info@jamvan.com