Article Written by Jennifer Chan, Account Coordinator 
Vancouver is exciting on so many levels when it comes to experiential marketing. Sure, it's not the bustling hub that is Toronto or the multicultural diversity of Montreal, but it certainly has a laid back coastal appeal in its own way. When you combine the excitement of the city painted on a backdrop of pure nature, the experiences are endless. With the Vancouver population of 2.5 million and more over the scope of British Columbia, it makes this metropolitan area a great target market for many campaigns. From Granville Island to Whistler, from downtown to Coquitlam, people on the West Coast are open to opportunities to try different things. In which case, campaigns that are experience-based thrive on reaching out to all the five senses creating unique and memorable events for this crowd.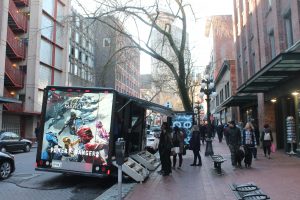 Just to touch on some of the key points that make Vancouver a wonderful place for experiential marketing include: it's beautiful scenery, infrastructure, accessibility to fresh seafood, and friendly demeanour of its metropolis. With picturesque mountain tops, breezy waterfronts, cobblestone roads, and modern landscapes, Vancouver lends itself to versatile promotional strategies. The fully-automated SkyTrain supports the flow of people so the daily routine consists of many activities; many touch points for brands to be noticeable.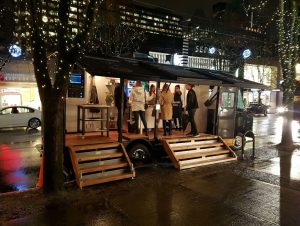 Including Stanley Park, Granville Island, English Bay, and BC Place, there are plenty of hot spots for activations. Yaletown is an area of Downtown Vancouver bordered by False Creek and by Robson and Homer Streets. Formerly a heavy industrial area dominated by warehouses and rail yards, it has been transformed into one of the most densely populated neighbourhoods in the city. The marinas, parks, high rise apartment blocks, and converted heritage buildings constitute one of the most significant urban regeneration projects in North America. Yaletown, with its bounty of restaurants and pubs, stylish fashions, and upscale living, this neighbourhood draws in all kinds of branding promotion. Even with the amount of rainy days in this city, patio season remains busier than anywhere else.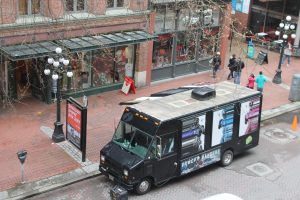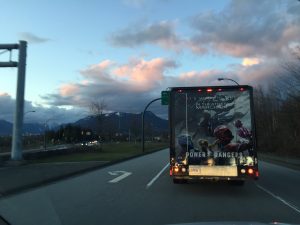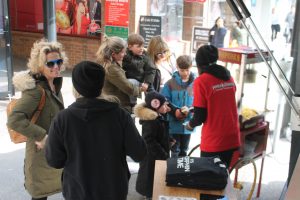 The national historic site of Gastown attracts unique companies to promote in that space. Gastown is a mix of "hip" contemporary fashion and interior furnishing boutiques, tourist-oriented businesses, restaurants, nightclubs, poverty and newly upscale housing. In addition, there are law firms, architects and other professional offices, as well as computer and internet businesses, art galleries, music and art studios, and acting and film schools. Our own agency has certainly had success bringing sample campaigns such as Krave Jerky and promotional programs such as Power Rangers the movie to its consumers at street level. Its beautiful architecture creates a relaxed, easygoing atmosphere that allows locals and tourists alike to take the time to stop and speak with brand ambassadors. People strolling in this area have the leisure to engage with street teams.
Sprinkled throughout the island include the many parks where people go to maintain their active lifestyle in Vancouver. The seawall in Vancouver, a stone wall that was constructed around the perimeter of Stanley Park to prevent the erosion of the park's foreshore for example. Colloquially, the term also denotes the pedestrian, bicycle, and rollerblading pathway on the seawall, one which has been extended far outside the boundaries of Stanley Park and which has become one of the most-used features of the park by both locals and tourists.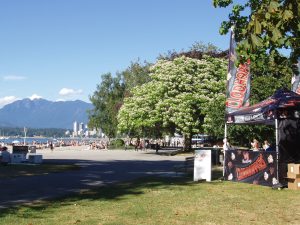 Many out-of-home media strategies incorporate some form of person-to-person interaction in a comfortable outdoor setting.
And only a couple hours outside of the city, most would be familiar with the Music Festival in Pemberton, GO Fest Whistler's Greatest Outdoor Festival, and FVDED in the Park in Surrey. Event marketing agencies flock to these areas to take advantage of the hoards of millennials and trendy hipsters partying and enjoying life. This is always great exposure for campaigns looking to gain viability while influencing the young minds.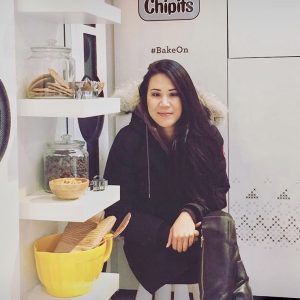 If you want to learn more about my brand activation experiences in Vancouver, contact us at info@jamvan.com
Cheers,
Jennifer Chan
Account Coordinator